"Welcome to the team!" HR professionals are always thrilled to have new hires joining their team, and want to ensure that their onboarding experience is exceptional.
Onboarding is a game-changer for organizations. It's the secret weapon for higher retention rates, increased productivity, and improved employee engagement. A well-designed onboarding program can attract and retain top talent and build a strong company culture that drives success. According to the Society for Human Resource Management, employees who go through a structured onboarding program are 69% more likely to remain with the company for at least three years, compared to those who do not.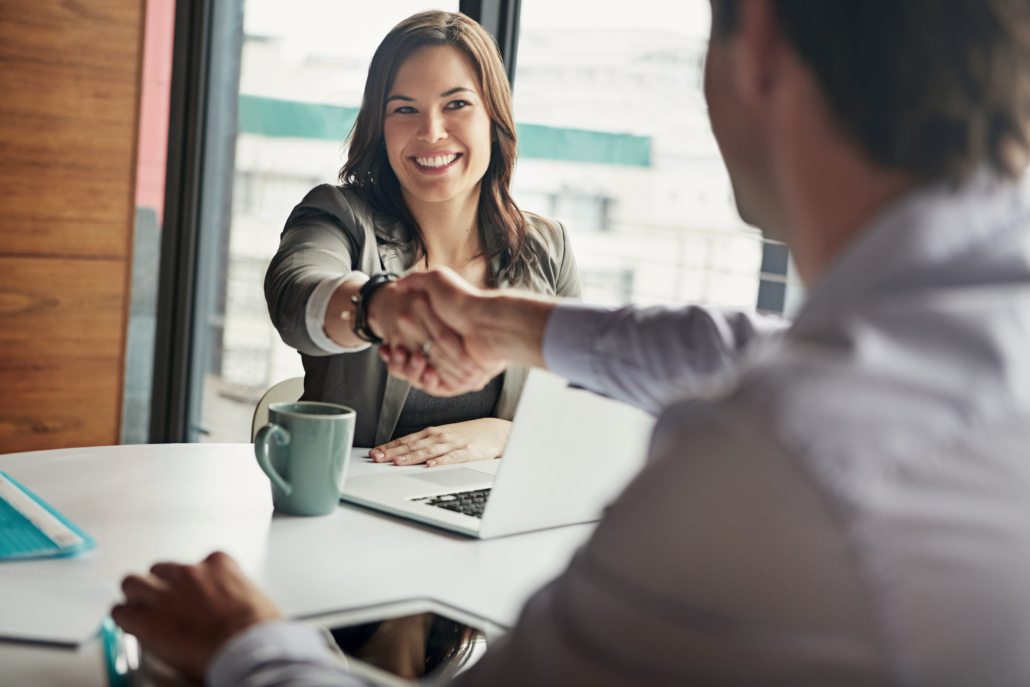 So if you're not investing in your onboarding process, you're missing out on a massive opportunity to take your organization to the next level! In this blog post, we'll be sharing some tips and best practices for making the most out of the onboarding experience.
1. Start Onboarding Early
Onboarding should begin before the employee's start date. Communicate with the new hire about what to expect on their first day and provide any necessary information to help them prepare. Personalizing a welcome email or package to make the new hire feel valued and appreciated by including a note from their manager, information about the team they will be working with, and any other relevant details that may be of interest to the new hire.
2. Set Clear Expectations
Provide new hires with a clear understanding of their roles and responsibilities, as well as your expectations for their performance. This can help them feel confident and motivated to contribute from day one. Clearly defining the performance metrics that the new hire will be evaluated on, and providing them with regular feedback will help them understand how their work contributes to the overall success of the company and stay motivated to perform at a high level.
3. Create a Supportive Environment
The onboarding process should include introductions to key team members, as well as any necessary training or support. Encourage new hires to ask questions and provide them with the resources they need to be successful. Providing ongoing support to the new hire, including access to training, resources, and tools will help them perform their job more effectively. This helps the new hire feel valued and supported by the organization, and stay motivated to succeed in their new role.
4. Plan Engaging Activities
Onboarding doesn't have to be limited to the mundane tasks of paperwork and orientation videos; it presents an exciting opportunity to foster connections and integrate new hires seamlessly into the company culture.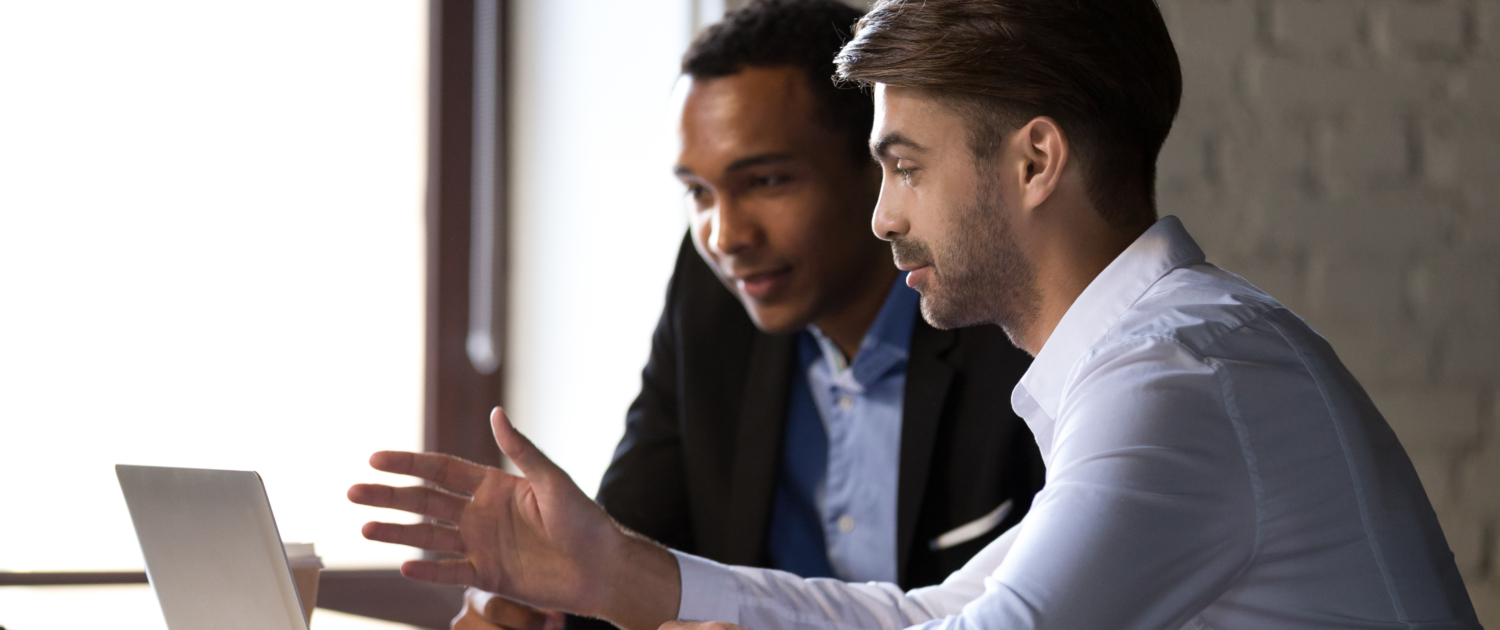 By incorporating engaging activities into the onboarding process, such as interactive team-building exercises, a warm welcome lunch where they can interact with colleagues, or a virtual coffee chat to encourage casual interactions, organizations can create an inclusive atmosphere that allows new employees to forge meaningful relationships, gain insights into the company's values and dynamics, and instill a profound sense of belonging from the very beginning of their journey with the organization.
5. Check in Frequently
Don't let onboarding end after the first few days. Check in with new hires frequently during their first few weeks to ensure they are adapting well and address any concerns they may have. According to a survey by the Human Capital Institute, 91% of employees believe that effective onboarding is critical to retention. Frequent check-ins and open communication during the onboarding process can lead to higher employee satisfaction and lower turnover rates.
What can Brightspark Do About Onboarding?
Brightspark is a fantastic HR product that can greatly simplify the onboarding process for companies. With the Onboarding Wizard feature, Brightspark makes it easy for new employees to create profiles and for HR and management to track their progress throughout the onboarding process.
The Onboarding Wizard greatly reduces administrative workload during user creation, making it faster and more efficient for new employees to get started. This feature also helps guide HR, management, and employees through a seamless onboarding process, ensuring that everyone is on the same page and that nothing is overlooked.
What about using Brightspark to Monitor the Onboarding Process?
Additionally, Brightspark's Progress Reporting tool allows for a full view of the progression of each employee's onboarding, so HR and management can track their progress and ensure they are meeting important milestones. This feature helps keep the onboarding process on track and makes it easy to identify any areas where additional support or resources may be needed.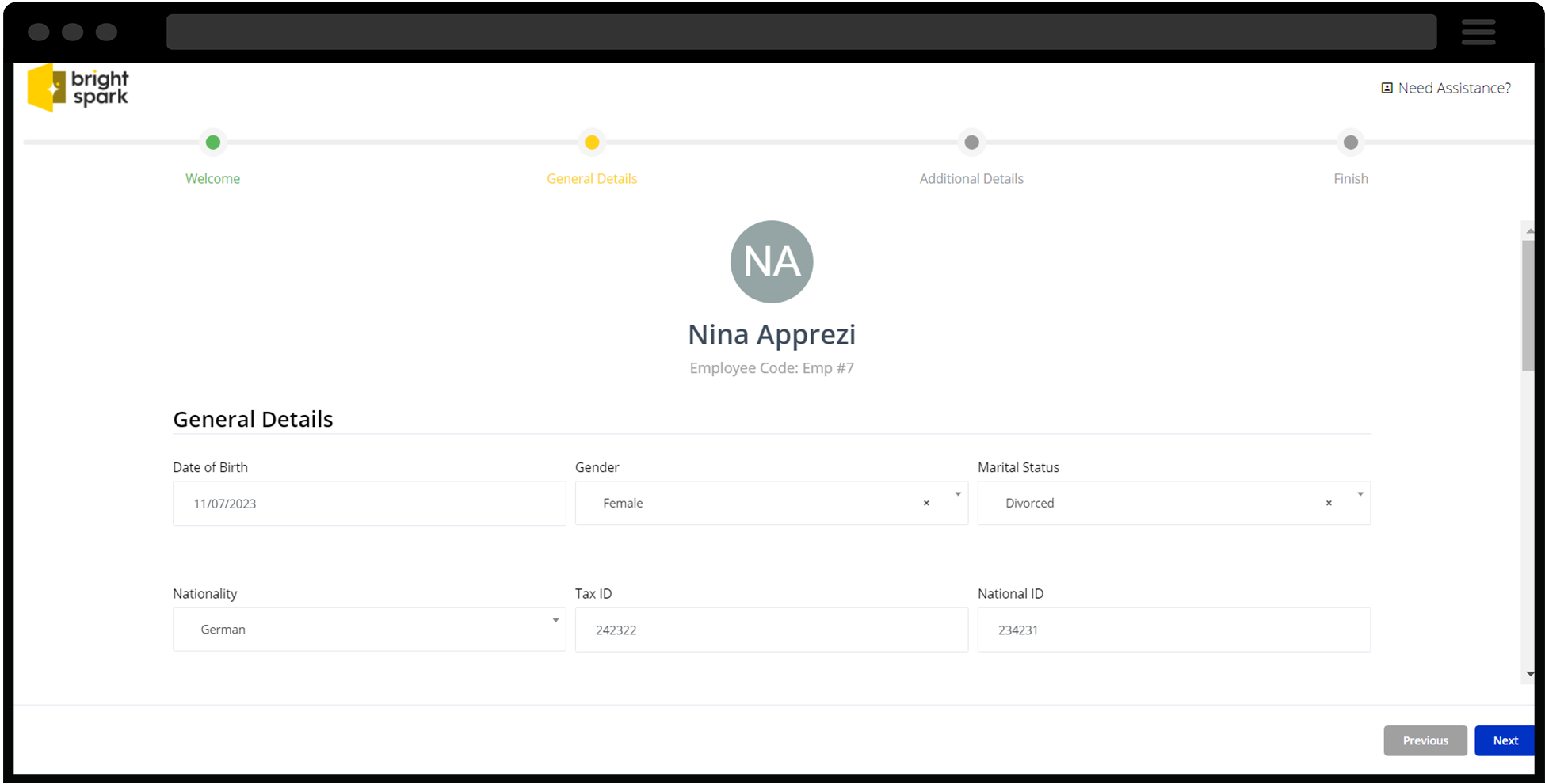 By using Brightspark's onboarding platform, companies can streamline the entire onboarding process, from user creation to progress tracking, making it faster, more efficient, and more effective. With the Onboarding Wizard and Progress Reporting tool, companies can ensure that their new employees are set up for success from day one.
Supercharge Your HR Processes Today!
According to a study by Aberdeen Group, companies with effective onboarding programs have a 54% higher employee retention rate. Investing in a cloud-based HR system like Brightspark can significantly improve your onboarding process and contribute to the long-term success of your organization.
It's no secret that a cloud-based HR system is a great option for any growing business. Our team has over 20 years of working alongside leading HR professionals, and we have what it takes to help your HR team reach its full potential!
Ready To Get Started With Brightspark?
According to a survey of Brightspark users, 95% of HR professionals reported increased efficiency in their onboarding process after implementing the platform. So why wait? Get in touch today to speak to one of our experts and learn how Brightspark can revolutionize your onboarding experience and HR processes! Remember, effective onboarding isn't just about completing forms and filling out paperwork – it's about welcoming new team members to the organization and providing the support they need to thrive.
To get started with your Brightspark journey, sign up now for your free trial!