Employees are constantly on the lookout for opportunities to grow, both in their professional and personal lives. In fact, career growth ranks among the top three non-financial motivators, with approximately 75% of employees actively seeking ways to advance their careers.
This trend shows no signs of slowing down, particularly among the Millennial generation, who place a higher priority on support, coaching, and career advancement pathways. However, fostering employee growth is a challenge for many organizations. They grapple with the dilemma of encouraging development while maintaining productivity and profitability.
As a result, employee development often takes a back seat in the midst of hectic workplaces. To improve employee turnover rates and satisfaction, here are some effective strategies to create a growth-oriented workplace:
#1 Coaching and Mentoring
The Harvard Business Review claims that managers today no longer prioritise passing on their knowledge and expertise to their employees. However, coaching and mentoring are invaluable tools in nurturing employee growth. Mentoring involves experienced individuals guiding their less-experienced counterparts, either formally or informally. It provides a wealth of benefits, including accelerated learning, cultural assimilation, and improved job satisfaction.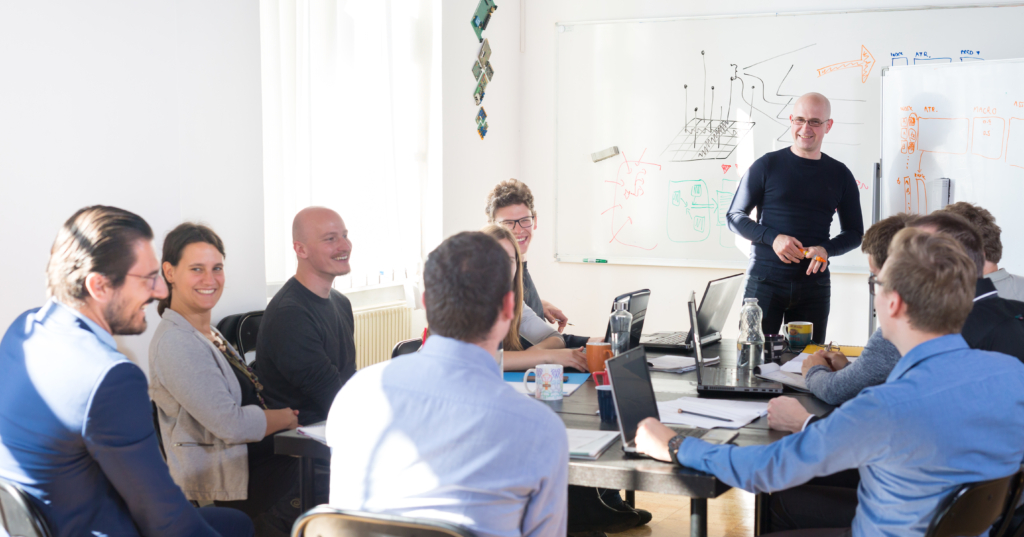 Coaching, on the other hand, is a targeted approach to skill enhancement. Managers who take time to coach their team members provide personalized feedback and goal-setting, resulting in improved performance over time.
The impact of effective coaching and mentoring is profound. It leads to higher engagement, motivation, and job satisfaction among employees. By investing in these practices, organizations build a culture of continuous learning and development, reducing turnover and increasing productivity.
#2 Constructive Feedback
Constructive feedback is a vital tool for empowering employee growth. It encompasses both positive and negative feedback, which together contribute to employee engagement and continuous improvement.
Positive feedback reinforces behaviors and achievements, boosting morale and motivation. It acknowledges good performance and encourages employees to continue in the same positive direction. Negative feedback, when delivered constructively, identifies areas for improvement and provides actionable steps for growth. It encourages learning from experiences and helps employees refine their skills.
Employees highly value feedback, with 82% appreciating its role in their development. A workplace culture that encourages open and constructive feedback promotes engagement and motivates employees to learn from their experiences.
Incorporating feedback into your management practices enhances employee growth and job satisfaction, contributing to a more productive and motivated workforce.
of employees are seeking opportunities for career growth (CorbettInc)
of employees quit due to a lack of development opportunities. (Gallup.com)
of employees appreciate both negative and positive feedback. (officevibe.com)
#3 Professional Training
Professional training is a potent strategy for cultivating employee skills and fostering growth. It encompasses formal training programs, supplemented by resources like training materials, seminars, and e-learning.
These training initiatives empower employees to acquire and enhance job-related skills, making them more proficient and adaptable in their roles. Formal training provides structured learning experiences, ensuring consistency and comprehensive skill development.
Supplementary resources, such as training books and e-learning platforms, offer flexibility and accessibility, allowing employees to learn at their own pace and convenience.
Professional training is a well-known and effective approach to skill-based growth. It equips employees with the knowledge and abilities they need to excel in their roles, contributing to a workforce that is better prepared for success and more inclined towards continuous learning.
#4 Lead by Example
Leading by example is a powerful yet often overlooked way to inspire employee growth. When senior staff members prioritize their own knowledge enhancement and development, it influences the entire workforce.
Employees who observe senior leaders dedicating time to expand their knowledge base are more likely to value and pursue growth themselves. This peer influence creates a culture of learning within the organization.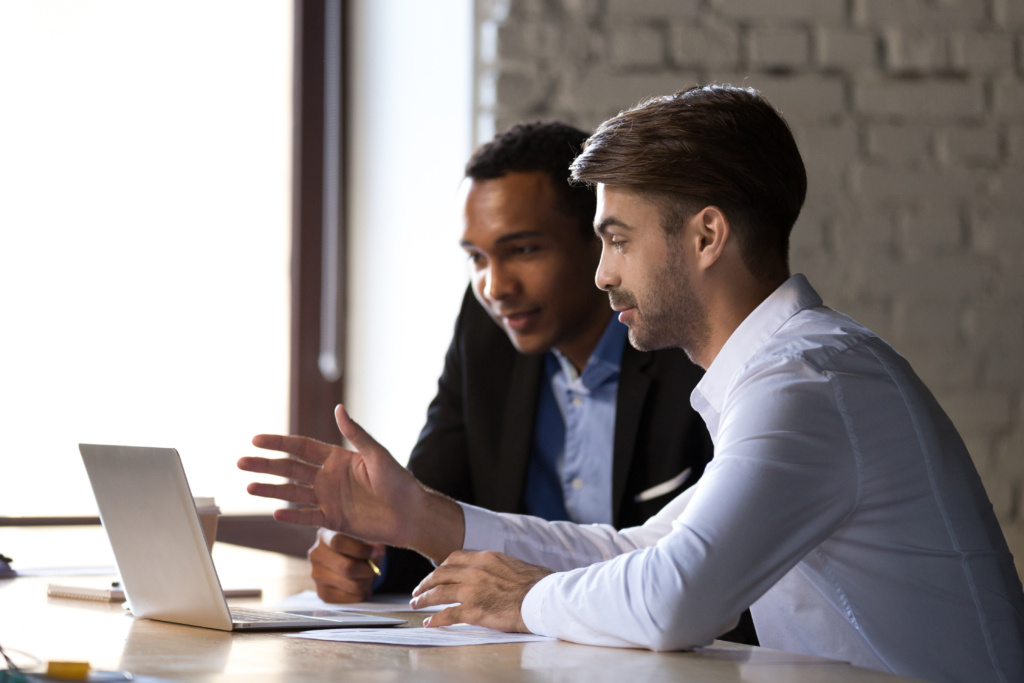 The key to fostering a culture of learning often starts with influential members of the workplace. When leaders demonstrate their commitment to continuous development, it encourages employees at all levels to embrace growth as a personal and professional goal.
In today's ever-evolving workplace, fostering employee growth is crucial. Alongside strategies like coaching, feedback, and professional training, Brightspark offers an integrated solution. Our Manage features provide a streamlined approach to facilitate employee growth. Whether it's training planning, certification management, appointment notifications, yearly training plans, or advanced training details, Brightspark is your ally in empowering employee development, making growth a natural part of your organization's culture.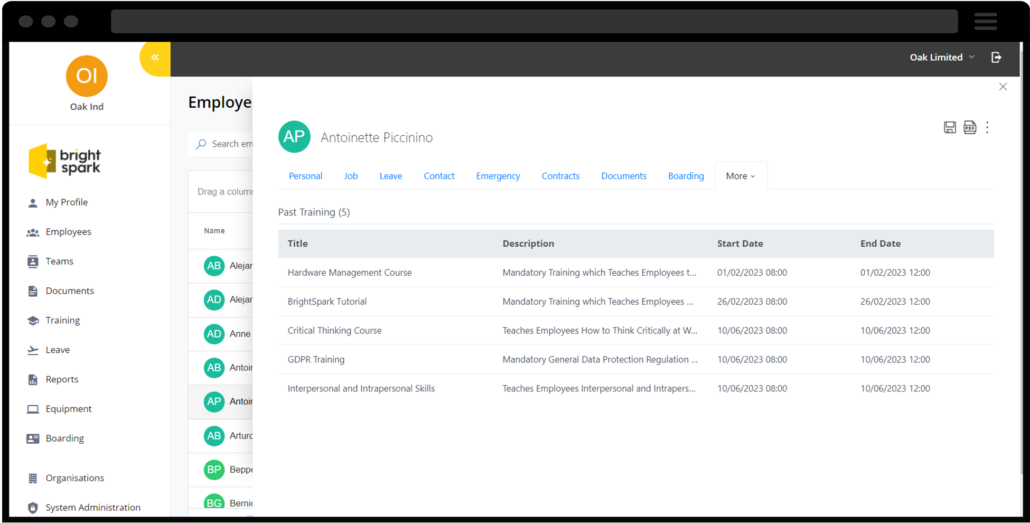 To get started with your Brightspark journey, get in touch today!