Discover the true power of employee engagement! In this article, explore five key reasons why it drives success in every business, boosting performance and outshining competitors.
Employee engagement is not just a buzzword; it's a fundamental driver of success in every business. Happy and highly engaged employees contribute significantly to creating an evolving and productive work environment. In this article, we will explore five key reasons why employee engagement can give your company the performance boost it needs to stand out from competitors and thrive.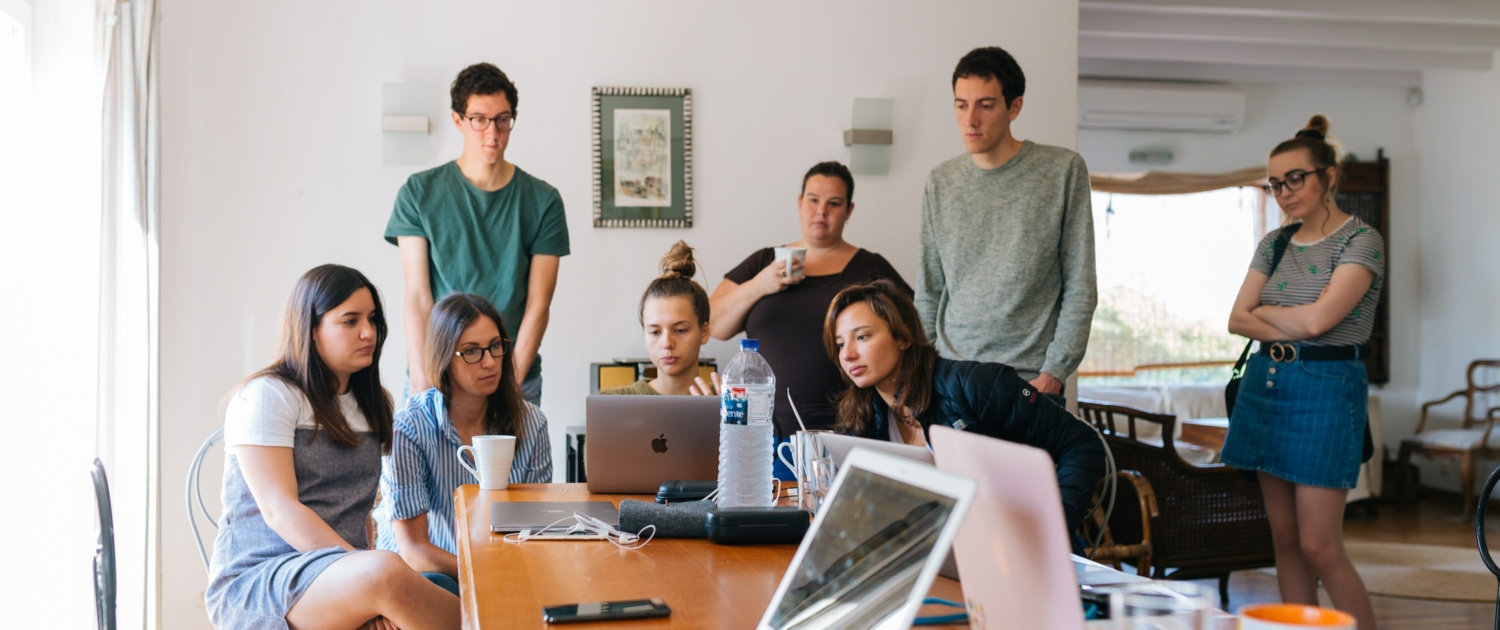 1. Better Engagement, Better Productivity
When employees are emotionally and functionally committed to their work, it directly impacts the overall performance of the organization. Studies have shown that companies with engaged employees outperform those with disengaged ones by more than 200%. Engaged employees are more motivated, focused, and committed to delivering their best work, resulting in increased productivity levels. They go above and beyond their call of duty, driving the organization towards greater success.
Moreover, employee engagement leads to reduced absenteeism and fewer workplace accidents, contributing to a safer and more efficient work environment. A study by the Harvard Business Review found that companies with higher employee engagement experience 37% lower absenteeism rates and 48% fewer safety incidents. By fostering a culture of engagement, your organization can harness the collective power of its workforce and achieve exceptional results.
To add a little spark to your organization's productivity, embrace employee engagement initiatives that encourage teamwork and recognition. Recognition programs that allow employees to stand out with badges and rewards for their achievements can significantly boost morale and productivity.
2. Enhanced Creativity through Engagement
Creativity has become an essential aspect of thriving in today's business landscape. In an ever-changing world, businesses must continuously innovate and adapt to remain relevant. Organizations that foster a culture of employee engagement reap the rewards of improved creativity and innovation. Engaged employees are more likely to think outside the box, solve problems creatively, and come up with innovative solutions.
According to a report by Gallup, teams with high engagement levels exhibit a 21% higher profitability and a 17% increase in productivity. This increase in productivity is due to engaged employees actively seeking opportunities to innovate and improve processes.
On the contrary, disengaged employees lack motivation to contribute their creative ideas, hindering the organization's potential for growth. When employees feel valued and appreciated, they are more willing to share their insights and participate actively in brainstorming sessions. By nurturing employee engagement, your organization can harness the power of creative thinking to gain a competitive edge.
To add a spark to your innovation efforts, create a designated space or platform where employees can freely share their creative ideas and collaborate with others. Encourage a culture of curiosity and experimentation, inspiring your workforce to ignite the flames of innovation.
3. Stronger Employee Loyalty with Engagement
In the fast-paced job market, employee retention has become a significant challenge for managers. High turnover rates can disrupt business continuity and impact overall team morale. However, highly engaged employees are more likely to stay with the organization for the long term.
Studies show that over 75% of employees would remain loyal to an organization if they feel adequately engaged. Engaged employees develop a strong emotional connection with the company's values, culture, and mission. They feel supported, valued, and aligned with the organization's goals, which leads to increased job satisfaction.
To further solidify the loyalty of your workforce, sprinkle in some appreciation and recognition. A study by Glassdoor revealed that 53% of employees stay longer at companies where they feel appreciated. Celebrate your employees' accomplishments with genuine praise, acknowledging their efforts in front of their peers and encouraging a culture of recognition.
4. Higher Business Team Profitability
Engaged employees not only work harder but also produce higher quality work. When employees feel motivated and appreciated, they are more driven to deliver exceptional services to customers. As a result, organizations with highly engaged employees experience 26% higher revenue per employee compared to those with disengaged teams.
Moreover, organizations with engaged employees see a 10% increase in customer ratings and a 20% increase in sales. Satisfied customers are more likely to become loyal brand advocates, spreading positive word-of-mouth and attracting new customers.
The impact of employee engagement ripples through every aspect of your business, from customer satisfaction to profitability. Engaged employees provide superior customer service, leading to higher customer retention and increased brand loyalty. This positive customer experience translates into higher customer lifetime value and a significant competitive advantage.
To keep your team profitability shining brightly, foster a customer-centric culture that values each employee's role in delivering exceptional service. Encourage your employees to go the extra mile to create a positive customer experience, which will inevitably lead to business growth and success.
5. Engaging through Brightspark
At Brightspark, we understand the importance of effective employee engagement in driving business success. Our platform empowers businesses to engage their employees effortlessly, leading to a more harmonious and productive work environment. With Brightspark's Employee Dashboards, team members are able to find everything they need to know about their colleagues, from contact numbers to emails, to which team they work for and which manager they work under. Weekly Reminders keep employees on track with key meetings and deadlines, ensuring everyone stays organized and focused.
Moreover, Brightspark's 3rd party integrations, such as Microsoft Outlook, Skype, and Microsoft Teams, enable seamless communication among team members. Sharing ideas, providing feedback, and collaborating on key decisions become a breeze with our user-friendly platform. Brightspark's dedication to fostering a culture of engagement within organizations sets it apart as a critical tool for HR professionals.
In conclusion, employee engagement is not just a beneficial practice; it is a catalyst for success. By prioritizing employee engagement, your organization can unlock the full potential of its workforce, drive innovation, and create a workplace where employees are motivated, loyal, and empowered to achieve greatness. Embrace the power of employee engagement with Brightspark and watch your organization soar to new heights, with a little extra "spark" in every step!
Embark on Your Brightspark Journey
Are you ready to transform your workplace through effective employee engagement? Brightspark offers a transformative experience that empowers your organization to thrive. Discover our features to learn more about how Brightspark can elevate your employee engagement efforts.
To embark on your Brightspark journey and experience the power of our platform, sign up now for a free trial. Witness firsthand how Brightspark can revolutionize communication, teamwork, and overall performance in your organization.
To get started with your Brightspark journey, get in touch today!